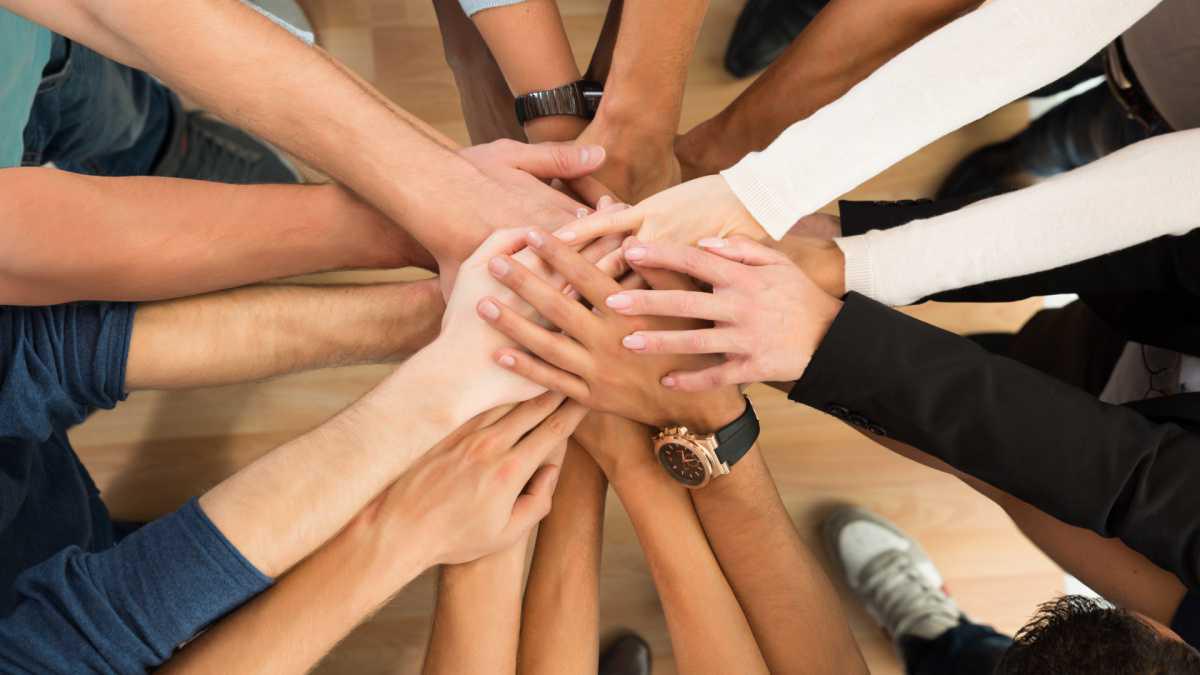 Award winning restauranteurs, goodwill ambassadors, and Chief Memorymakers; Jeanne and Frank Cretella, have been redefining hospitality for more than 2 decades with their iconic group, Landmark Hospitality. Featuring a portfolio of over 13, historical and architecturally unique restaurants and venues, and growing - they have created a company truly built on relationships. The Cretellas core values highlight, nurturing connections to the communities they serve, collaborating with their team and the ensuring lifelong memories for the guests that visit.
---
Thomas McAteer
Chief Operating Officer
Thomas McAteer was promoted to Chief Operating Officer after being Director of Hospitality since April of 2018. Prior to 2018, Thomas held the position as General Manager for the Ryland Inn for 3 years. In this position Thomas is charged with working side by side with Jeanne on ensuring Landmark's culture is constantly reinforced while driving performance and revenue growth. With an impressive 30+ years of experience in fine dining, Thomas brings a desire for excellence, passion for service, and love of local ingredients. His management skills show his dedication to the hospitality industry as does his commitment to continually act as a resource to our venue managers and memorymaker team members.
Maureen Young
Financial Controller
​A highly accomplished dedicated professional with over 25+ years of experience in accounting, financing, and management. Analytical, organized, proactive, "hands on" manager with the ability to multi-task in a fast- paced environment. Provide training, motivation, and leadership through strong communication and interpersonal skills. She plans, organizes and directs the activities of General Accounting, Accounts Payable, Accounts Receivable, Cost Accounting, Cash Management, Budgeting, Funding and Reporting for an organization encompassing multiple entities including an adult medical daycare center, fine dining restaurants, catering facilities, hotels, commercial & residential rental properties, real estate development and a construction company.
---
Maddy Cretella
Director of Marketing and Engagement
​From a very young age Maddy has worked alongside her parents, Frank and Jeanne, dedicated to being hands on in creating life's most memorable moments for Landmark's guests and team members. After graduating with a double major in Business Management and Public Relations, Maddy found her niche in hospitality marketing, loving the excitement and creativity of the industry. Fast-forward to today, Landmark owns and operates a portfolio of distinctive venues, boutique hotels and impeccable restaurants throughout New Jersey and Pennsylvania. Landmark is not your typical hospitality group, but truly a woman steered organization all about people, relationships, and family. As Director of Marketing, Maddy is responsible for continuing to grow the Landmark brand as a leader in hospitality and business. In 2018 she acquired her first venue, The Farmhouse, and brought it into the Landmark fold. Future plans for this property include a second event space, 100+ room hotel and restaurant. Maddy is also the founder of Morgan Stillhouse, a distillery coming soon to Montgomery County, Pennsylvania. In addition to creating and executing community events for Landmark's corporate giving program, H.U.G. (Help Us Give), Maddy is a key member to the nonprofits Art of Hospitality Workers Alliance and Business For Better Neighborhoods.
---
Tommy Rausch
Director of User Experience
As Director of User Experience for Landmark Hospitality, Tommy is responsible for all user touch-points across our properties from logo development, branding, technology & communication. Tommy possesses vast experience across, lifestyle, entertainment and consumer brands and has produced content across all mediums, lead creative teams and successfully launching and reimagining brands. Tommy's vast experience in the field of marketing coupled with his complete and stellar command of design in all mediums allows him to play a marquee role in every aspect of our company's growth both in the quality of its products and in its market share. Tommy has been called upon to design branding, technology and products for legendary athletes, musicians, entartainers, visionaries and brands.. Some of the clients he he has worked with include: BP, Crayola, ESPN, Frito-Lay, Muhammad Ali, Hershey's, IBM, Joe Montana, Johnson & Johnson, Mercedes Benz and many more.
---
Jennifer Sofia
Project Manager
​Jennifer joined Landmark as Senior Project Manager in March 2019 where she directly oversees and manages the entitlement process and assists in evaluating new business opportunities. Prior to joining Landmark, Jennifer held a position as Director of New Business with a NJ based developer where she worked on special projects including the development of a co-work concept, multiple mixed-use developments and the expansion of a food hall brand to a national level. Jennifer has worked as a retail broker for International Real Estate firms, Cushman & Wakefield and Colliers International representing property owners and national retailers. She has completed transactions with Restoration Hardware, Retro Fitness, Planet Fitness, Amazing Lash, Dunkin Donuts, CVS, Hertz and many others. Before becoming a broker, Jennifer spent 6 years in the Property Development Department at Toys R Us as Asset Manager for the company's portfolio of owned and leased assets throughout the US and Puerto Rico. In this position she was responsible for company managing company initiatives, such as remodels, outdoor events, construction, and lease renewals. She also negotiated lease modifications, use waivers, site plan changes, condemnations, and other legal matters across the portfolio. Jennifer holds a BA, NJ Real Estate License and Paralegal Certificate.
---
Mav Cubero
Exec. Assistant to the Principal + Project Manager
​Mav has been a part of the hospitality industry for over 15 years. After graduating from the Art Institute of NY and Montclair State she started her career with Addison Hospitality Group overseeing the office, events, promotions and opening new hotel restaurants and rooftops throughout New York City. Mav transitioned into Real Estate Development at Kushner where she realized her passion for both Real Estate and Hospitality. In October of 2019 she joined Landmark as Executive Assistant to Frank Cretella, where she able to work in the best of both worlds, Hospitality and Real Estate Development.
---
Stephen Thomas
Beverage Director
​Stephen Thomas is a Wine & Beverage consultant who works with restaurants & hotels to help establish their beverage identity. After spending nearly a decade and a half working in hospitality Stephen knows what truly makes for a great beverage program - and it's not mastering the flavor of the moment. It's how well you connect with the people you're trying to serve while keeping your pulse on the organization you're a part of.Stephen has landed coverage in print and online publications including Eater, Food & Wine, WineEnthusiast Wine Mag, and Vanity Fair. During his tenure at Restaurant Latour the restaurant received the Wine Spectator Grand Award, Wine Enthusiasts Top 100 Wine Lists, and Top 30 Restaurants in New Jersey recognition. He also aided in the success of the Michelin Bib Gourmond while at Il Bucco Alimentari. Stephen is a certified Advanced Level Sommelier from the Court of Master Sommeliers. He has received certification from The American Sommelier Association and the Sommelier Society of America.
---
Jonathan Hunterton
​Director of Operations; Crave, By Landmark
Seasoned Hospitality Professional, Jonathan Hunterdon, has set one specific goal for himself and his team; "surpass the expectations of our clients and our guests". A hospitality "swiss army knife", Hunterdon, a Johnson & Wales graduate; focuses on business development, logistics, facilities, operations, and marketing strategy. Jonathan's dynamic career started over two decades ago and his wealth of industry experiences have enabled him to support the launch of over 20 new businesses. A diverse resume, Hunterdon's successes include serving as; District Manager, for the global entertainment company Bowlmor, Culinary Director for Tiff's Bar and Grill and Johnny Carinos as well as serving as General Manager for five years of the flagship of Landmark Hospitality, The Liberty House. Jonathan Hunterdon is a natural leader who guides his teams with tact and care, while being sensitive to the needs of his guests. His wisdom and judgment have generated favorable results and enabled growth of the Crave, By Landmark portfolio.
---